Best Toronto Divorce Lawyers in 2023
Having practiced divorce law in Toronto for 25 years, I often get asked for referrals when I have a conflict, or my schedule does not permit me to take on new matters. Usually I try to match up the referral with the needs and personality of the particular client or professional asking.

Choosing a lawyer can be a difficult experience. Go with your gut, ask questions and ask other professionals or former clients for recommendations. The key is to have confidence in your counsel together with open and regular communication. You want a lawyer who will listen to your story, show compassion, empathy and a willingness to be a fearless advocate.

There are many great family lawyers in Toronto. Our 2022 list of the 5 Best Divorce Lawyers in Toronto, represented some of best of the best Toronto divorce lawyers in my perspective having worked with these lawyers on common causes or advocated against them in contested motions, hearings and trials. I'm of course excluding my own firm when making this list; however, these were the colleagues that I felt were the 'top guns' in 2022 if you were seeking a Toronto divorce lawyer.

For 2023, we took a different approach and canvassed our team of more than 20 associate lawyers and 40 legal professionals for their perspectives.Congratulation to my colleagues who made this year's Top 5.It was a difficult deciding who are the best Toronto divorce lawyers but you are all certainly worthy and capable counsel.
– Russell Alexander, Founder & Senior Partner of Russell Alexander Collaborative Family Lawyers
Best Lawyers in Toronto
Brian Galbraith

What our team had to say about Brian:
"As 2023 President of the IACP, Brian continues to be a trail blazer and promoter of resolving disputes outside of the judicial system using collaborative practice. Brian and his team are great to work with."
BIOGRAPHY:
Brian is known in the legal community for his commitment to efficiently practicing family law using technology and streamlining the divorce processes. He is also know for embracing both mediation and Collaborative Practice: two process that efficiently help clients achieve their goals.
Brian was a founder of The Mediation Centre of Simcoe County and continues to mediate cases. He also helped bring Collaborative Practice to Ontario and continues to be a leader in the Collaborative community.
Brian has conducted numerous courses and workshops in Collaborative Practice at the local, provincial and international level; teaching lawyers, therapists and financial specialists the principles and techniques of this cost-effective process.
Brian's passion is his family. He is happily married to Nicole, a flight attendant. Nicole helps manage the law firm too. They enjoy travelling regularly especially to his hometown of Calgary. Brian enjoys canoe-camping and white water canoeing with his family. Brian also enjoys scuba diving, golfing, curling and skiing. Brian appreciates the opportunity to give back to his community through his membership in the Rotary Club of Barrie and by serving Rainbows, an organization that helps heal grieving children.
CONTACT DETAILS:
Toronto Center Office
1200 Bay Street
Toronto, ON M4W 1J2
Phone: (416) 639-9734
Toronto South Office
330 Bay Street
Toronto, ON M5J 0B6
Phone: (647) 370-8965
North York Office
25 Sheppard Avenue W.
North York, ON M2N 6S7
Phone: (647) 371-5096
E: Brian@GalbraithFamilyLaw.com
galbraithfamilylaw.com
Aaron Franks
What our team had to say about Aaron:
"Aaron is well known across the family law bar, GTA, for his knowledge, and expertise in family law. Aaron regularly speakers at CPDs, including the Family Law Summit, and shares his knowledge and expertise to other family law lawyers in recent cases and providing his opinions on how recent decisions continue to shape family law. He is a renowned mediator and arbitrator offering services to other family law lawyers who wish to consider mediation and/or arbitration with their own cases."
BIOGRAPHY:
Experienced in all aspects of family law, Aaron's clients trust him to recognize the unique complexities of their case and to provide practical solutions that work best for them not only now – but into the future. With extensive legal knowledge and a strategic mindset, he is equally effective at reaching creative, amicable resolutions through negotiation or mediation as he is advocating for his clients in court.
As a partner at Epstein Cole, Aaron's practice encompasses all areas of family law and the defence of solicitor's negligence claims. His background in business and finance allow him to skillfully address issues related to property and cross-border issues within the family law context. Aaron's practice ranges from complex financial issues to national and international child abduction.
Aaron has acted as counsel at all levels of court in Ontario, including the Supreme Court of Canada. He is regularly retained as a mediator and arbitrator in private disputes and has been appointed as a Dispute Resolution Officer for the Superior Court of Justice in Toronto.
He is currently an Adjunct professor at the University of Toronto Law School and a former Adjunct Professor at Osgoode Hall Law School, teaching family law. Aaron was also an instructor with the Family Law Section of the Bar Admission Course. He regularly participates in speaking engagements on various family law topics across the country. He has been on the Editorial Board of the Reports of Family Law since 2005, and he is the Co-Author of "Franks & Zalev – This Week in Family Law", a weekly family law newsletter published in FamilySource by WestlawNext Canada.
Aaron has been internationally recognized as a Fellow of the American College of Trial Lawyers, Fellow of the International Academy of Family Lawyers and Band 1 Ranked lawyer in the Chambers & Partners Global High Net Worth Guide ln Family/Matrimonial (Canada).
Aaron puts his clients' minds at ease with his calm demeanor, thorough approach, and wit when appropriate. You can expect Aaron to take full ownership of your case, caring not only about the outcome but about you.
CONTACT DETAILS:
Epstein Cole LLP
393 University Ave,
Toronto, ON M5G 1E6
Ph: 416.862.6225
E: afranks@epsteincole.com
epsteincole.com
Shirley Levitan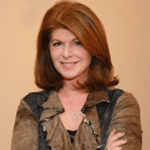 What our team says about Shirley:
"She is one of the best specialists in fertility law. Overall, a great person and easy to work with."
BIOGRAPHY:
Shirley is licensed to practice law in Ontario (1988) and New York State (1991). In 1991, after spending her initial years at a large Toronto Bay Street law firm, Shirley decided to help clients on a more personal level by opening up her private practice.
Working exclusively in the areas of family law and fertility law, Shirley has extensive experience in restructuring families as a result of separation and divorce and building a family through fertility and reproductive technology. Her knowledge and experience are well respected, and she is sought out by her colleagues and peers to give advice on the law, strategy, process and ethical issues. Shirley offers the proficiency and knowledge you deserve to help you work through your specific challenges, needs, and priorities to achieve your goals.
CONTACT DETAILS:
Shirley Eve Levitan, Family & Fertility Law
Ph: 416-238-2398
E: shirley@familyandfertilitylaw.ca
Natalie Derbyshire
What our team says about Natalie:
"She works hard for her clients."
"Ms. Derbyshire is a collaborative lawyer and is fair to work with. She refrains from being litigious which makes her and her firm easy to deal with."
BIOGRAPHY:
Natalie Derbyshire is a Partner at Stanchieri Family Law in Toronto. She has been practicing family law since 2006, when she was called to the Bar of Ontario. As a certified collaborative practitioner, she promotes collaboration as a child-focused and cost-effective dispute resolution strategy that can be a recipe for a "win-win" result. She firmly believes that alternative dispute resolution processes lead to more satisfying outcomes for clients overall.
Natalie believes that litigation files benefit from the intervention of collaborative family and financial professionals, who facilitate creative legal problem-solving in a transparent, open, honest, and respectful manner. Through interest-based, as opposed to rights-based negotiation, clients generate customized solutions with the help of a team of collaborative professionals, thereby allowing them to maintain control over the resolution of issues arising from their separation, which often leads to long-term client satisfaction and more peaceful upbringings for children of separated and divorced families.
CONTACT DETAILS:
Stanchieri Family Law
375 University Ave, Suite 900
Toronto, ON, M5G 2J5
Ph: (416) 595-9995
stanchierifamilylaw.com
Ritu Horra
What our team says about Ritu:
"Ritu is a caring, compassionate lawyer and brilliant legal strategist. She is always polite and professional. She is a great advocate for her clients."
BIOGRAPHY:
Ritu Horra graduated from the University of Western Ontario with an Honours Bachelor of Arts Degree in Philosophy. She then attended law school at the University of Windsor, where she obtained her LL.B. She was called to the Ontario Bar in 2005.
Ritu has practiced family law since her call to the Bar. Her practice includes all areas of family law including: custody, access, support, property issues and collaborative family law. Ritu's dedicated and client centered approach enables her to achieve the best possible results.
Ritu is a trained Family Mediator. Family mediation is a voluntary process in which a mediator (a neutral party) assists the parties in resolving their disputes related to their separation. The mediator does not decide the case. Instead, the mediator works with the parties to reach an agreement which both parties are agreeable to. Ritu's sensible approach to resolving all family law disputes greatly assists the parties in reaching a result that works for their family.
In May 2018, Ritu was honored with an appointment to the Dispute Resolution Officer (DRO) panel for the Superior Court of Justice in Newmarket, Ontario. Lawyers appointed to this Panel function to support the family law court process by aiding parties in attempts to resolve their issues prior to their case proceeds before a judge. This has been a valuable experience that greatly assists Ritu when she acts for her own clients in court.
CONTACT DETAILS:
Horra Family Law
500 Hood Road Suite 400
Markham, Ontario L3R 9Z3
Ph: 416-840-1475
E: info@horrafamilylaw.com
horrafamilylaw.com
Are you looking for a divorce lawyer in Toronto? Divorce lawyers play a critical role in helping you navigate your divorce proceedings. It's important to find the right lawyer, someone who understands the intricacies of family law and is familiar with the local court system. Here are some tips to help you find the right divorce lawyer in Toronto.
Tips for finding a lawyer that is right for you
Do Your Research
When it comes to finding a lawyer, it's important to do your research. Start by compiling a list of potential lawyers who focus on family law (you can add the ones we have recommended above). Read online reviews and ask friends or family members for referrals. Once you've narrowed down your options, make sure to check their websites and social media pages for more information about their practice areas and client testimonials.
Schedule an Initial Consultation
Once you've identified one or two potential lawyers, contact them to set up an initial consultation. This is a great way to get a feel for the lawyer's personality and experience levels before making any commitments. During this meeting, be sure to ask questions about their approach to cases like yours as well as their fees and billing policies. It is helpful to write your questions down in advance and have your notes ready to review during the consultation, so you don't forget or overlook any important points. Also consider whether the lawyer has experience with collaborative divorces if that is something you are interested in pursuing.
Ask About Their Approach
It's also important to ask your lawyer what their approach will be when handling your case. Do they prefer mediation or litigation? Lawyers have sometimes been categorized as "peacemakers" vs. "warriors"; or "arsonists" vs. "firefighters". Consider which approach would be the best fit for your family. Are prospective lawyers willing to work with other parties involved? Will they provide advice on other issues such as domestic violence, child support or spousal support? Knowing how your lawyer typically handles these matters can give you peace of mind throughout the process.
Choose A Lawyer with a Focus on Divorce Law
It's important that you find a lawyer whose focus is divorce law as this means they will be more familiar with legal matters related to family law than someone who deals primarily with other areas of law such as criminal or corporate law. An experienced divorce lawyer in Toronto will understand all aspects of family law including child custody arrangements, child support, division of assets/liabilities/debts, spousal support issues, and more. They will also be better equipped to navigate any legal complexities that may arise during your case.
Final Thoughts and Recommendations
Divorce can be an incredibly stressful process but finding the right lawyer doesn't have to add any additional stress if you know what steps to take. Do your research into potential lawyers; ask around for referrals; book consultations; ask questions; narrow down your options; and then choose the one who best meets your needs from both an expertise perspective and financial standpoint. With careful consideration and diligence during this process, you'll eventually find the perfect fit—a divorce lawyer in Toronto who is equipped to handle all aspects of your case with skillful precision and advocacy on your behalf.